Instance
(Note: An instance in Dynamics 365 is known as an environment in the Power Platform.)
Within a tenant, there can be one or more isolated instances of Dynamics 365. These can be viewed when the XRMToolBox is used to log into the tenant.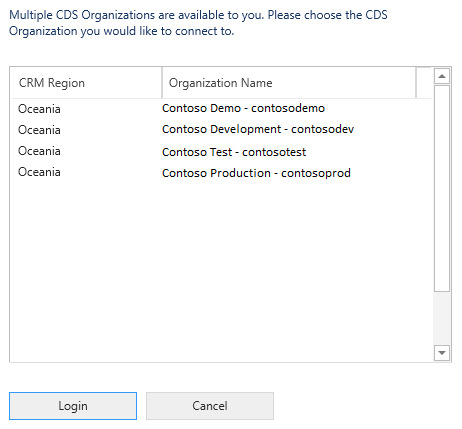 Each cloud instance can be accessed via a url similar to the format: https://contosodev.crm6.dynamics.com. 'contosodev' represents the instance and 'crm6' represents the regional subdomain.
There are one or more apps per organizational instance.
https://port.crm6.dynamics.com/G/InstancePicker.aspx?Redirect=True (legacy)
https://admin.powerplatform.microsoft.com/environments (new)